Our Partners in the ASC Community
Leading Companies Help Maximize Profitability and Performance
Surgical Notes has partnered with leading companies and organizations that focus on maximizing the profitability and performance of ambulatory surgery centers with innovative products and services.
The Ambulatory Surgery Center Association (ASCA) is the national membership association that represents ambulatory surgery centers (ASCs) and provides advocacy and resources to assist ASCs in delivering high quality, cost-effective ambulatory surgery to all the patients they serve. At ASCA, we are eager to help you become better acquainted with our nation's ASCs and the people who own and operate them. We are also eager to help you develop policies on ASC-related issues.
---
Founded in 2003, the Texas Ambulatory Surgery Center Society (TASCS) serves as the voice and home of the Texas ASC industry. In addition to serving as the Texas ASC industry's stakeholder voice in both the regulatory and legislative arenas in Austin, TASCS provides its members with timely information about public policy and industry information that often cannot be found elsewhere, interactive conferences that bring in some of the nation's top speakers, and valuable vendor and continuing education discounts and services.
---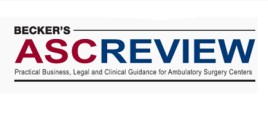 Becker's ASC Review features general business, legal and clinical guidance on topics including joint-ventures, development and expansion, and regulatory and compliance issues; as well as analysis and insight for specialties including bariatrics, orthopedics/spine, gastroenterology, neurosurgery, pain management, ophthalmology, ENT and anesthesiology. Each of the nine annual issues of the publication reaches a qualified audience of more than 25,000 key business decision-holders, including surgeons, medical directors, directors of surgery, ASC administrators and others involved in the rapidly growing field of outpatient surgery. Further, every ASC in the nation receives Becker's ASC Review.
---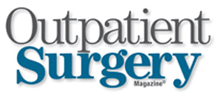 Outpatient Surgery Magazine serves as a meeting place and a marketplace for decision makers in facilities where ambulatory surgery is done. The magazine facilitates the exchange of ideas, advice, experiences and information between surgical facility management team members. It also delivers relevant info and advice from experts, professional advisors, industry, and others.